Memory card diagnostics
Memory card diagnostics is carried out in order to determine malfunction and way to recover data. Main task of the diagnostics is to establish whether logical sectors are accessible and read correctly. If in HEX view you see file tables and file headers then in this case most possible failure is software failure and there is a chance of recovering data through memory card scan.
If logical sectors are inaccessible or you see empty sectors then there is hardware malfunction.
Memory card using tips:
First tip:
If your camera uses SD memory cards and you make photos to microSD and insert it in camera via microSD-SD adapter, use an ordinary SD card. In case it fails, there are more chances to recover it.

Second tip:
We do not recommend editing photomaterial directly on the memory card. Of course we understand that not all photos satisfy the photographer. Not enough sharpness, not interesting story, light shot or too dark shot, etc. Photographer's hand drags on itself to press delete button on camera's display. On the one hand, there is no big deal if you delete several photos from camera's memory card.
Let's investigate what happens when you delete a photo from memory card. After a shot has been deleted it is marked in the file structure of memory card as deleted and its place is considered as potentially recordable. Information to that effect is entered into FAT (File Allocation Table). By deleting a large number of photos we get flash drive with a large number of 'embedded' available areas. Upon next photo shooting session flash's file structure finds the first available area on memory card and records a shot there. If shot's size exceeds the size of available area, part of it that couldn't fit in would be written to another available area. Thus, we get memory card data fragmentation.

Issues with memory card data recovery
Firstly, in this case flash's FAT gets a lot of additional information about location of photo parts that increases chances of program errors on memory card.
Secondly, should you need to recover data from memory card in case of FAT destruction, the number of correctly recovered photos would be much less.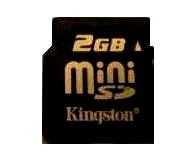 miniSD recovery

miniSD memory card is a younger sister of SD card. Its smaller in size than SD but bigger than microSD card. Depending on a type of malfunction, data recovery is performed by logical scanning or directly from memory chip (if there is such).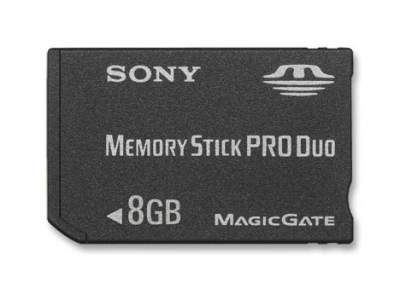 Sony MS memory card recovery
Memory Stick was designed and developed by Sony Corporation. This card uses proprietary technology MagicGate protecting data against unauthorized access. Memory Stick dimensions are 50 x 21,5 x 2,8 mm. Memory Stick Duo is the next stage in development of Memory Stick. Its dimensions (31 х 20 х 1,6 mm) and energy consumption were reduced. Otherwise it is the same as an ordinary Memory Stick.
Structure-wise Sony's Memory Stick looks similar to SD cards. Flash controller is located close to interface connector inside the casing. Memory chip is soldered in slightly lower. Data recovery technology is same as with USB flash drives and SD cards. Or program recovery in case of flash failure and file structure damage, or data recovery directly from memory chip in case of controller failure.
Data recovery from xD memory card


xD (Extreme Digital) memory card was designed and developed by Fujifilm and Olympus companies to replace old SmartMedia format. These memory cards are used primarily in digital cameras of the companies. Dimensions: 25х20х1,7 mm. Structure-wise xD – Picture Card is a rectangular compact device covered in thin plastic casing.

Most xD memory cards do not have memory chip management controller. xD memory card is more compact than SD memory cards. It is worth noting that according to xD cards data recovery statistics they are more robust than SD cards. One of the reasons behind that is the absence of flash controller.

Main causes of xD – Picture Card data loss:

Incorrect disconnection
Pulling flash card out from camera or USB card reader during operation.

Overfilling xD card
It happens that flash stops being recognized when it is overfilled during photo shooting.

Accidentally deleted data
Purely human factor. Data recovery is possible in most cases and does not pose any substantial difficulties.

Formatting by camera or user.
When flash is overfilled some cameras may turn on formatting mode. Or it is formatted by user who forgot that important data was not copied to another storage medium.

Faulty memory chip
A good many of bad cells on xD card's memory chip.

Mechanical damage of xD memory card
It is quite a rare occurrence. To break it you need to apply quite an excessive force.
Compact Flash data recovery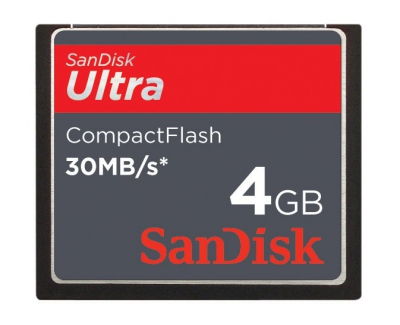 This memory card was released as far back as in 1994 by SanDisk Company and at first was one of the most popular flash storage devices. Its disadvantage is a 'big' size (42,8x36,4x3,3 mm). There are two types of Compact Flash cards: CF Type I, CF Type II, the only difference between them is the thickness of casing: 3,3 and 5 mm respectively. Later on the release of Compact Flash 3.0 memory card was planned.
Compact Flash (CF) is a flash storage device primarily used in digital cameras. Structure-wise Compact Flash is a device of rectangular shape cased in solid, usually metallic casing. Compact Flash controller and several memory chips are installed on printed circuit board. To increase data read and write speed of Compact Flash they use multichannel mode when working with memory chips.
As compared to ordinary modern flash storage devices, Compact Flash could be perceived as a 'bulky' data storage device. But it is still compact enough and resistant to mechanical stress. Clients very rarely request to recover data from mechanically damaged Compact Flash (CF).
If Compact Flash Card stopped being recognized by both camera and computer it could be caused by problems with controller (overheated casing close to interface connector).
Main causes of Compact Flash data loss:
Damaged logical structure;
Controller failure;
Accidentally deleted data;
Formatting by camera or user.

SD memory card recovery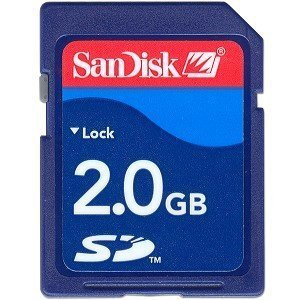 Secure Digital (SD) memory card was designed and developed jointly by SanDisk, Panasonic and Toshiba. Dimensions: 32x24x2,1 mm. It is a flash storage device that is used in many photo and video cameras to record and store photos and video files. Structure-wise Secure Digital (SD) is a compact device of rectangular shape in thin plastic casing. SD memory card's controller and one or several memory chips are located inside on printed circuit board.
Secure Digital (SD) has to be handled with care because quite often people bring mechanically damaged SD cards for data recovery.
Main causes of Secure Digital (SD) data loss:

Damaged logical structure of SD:
Often the cause of data loss on SD memory card is incorrect turning off: pulling out flash card during work operation from camera or USB card reader connected to computer without using an option 'safely remove USB device'.
There is a so-called effect of 'the last shot' when flash card stops being recognized because it gets overfilled during shooting.

Controller failure
Occurs due to power surge or controller firmware failure.

Accidentally deleted data

Flash card formatting by camera or user
When flash is overfilled some cameras may turn on formatting mode. Or it is formatted by user who forgot that important data was not copied to another storage medium.

Mechanically damaged SD memory card

Most often printed circuit board or controller is getting damaged. SD flash card microcircuits get damaged more rarely.