It can cause following damages of the electronics:
burning transil diodes, resistors and fuses. These are the elements of safety and often their exchange allows you to run hard drive again, but unfortunately, in some cases security is not enough, and other PCB components are damaged;

burning motor controller SM (spindle motor) and VCM (voice coil motor) are often seen damage, especially when too high voltage appeared. It often occurs in the case of adapters for HDD (USB pockets or e-SATA). 12V is confused with 19V power supply dedicated to laptops because of the same plug-in. It's causing extensive damage to electronics;

more rare PCB damage is damage of the CPU or other components of active PCB. The reason can be also incorrect connected or defective power supply;
In most cases, the drive electronics is not repaired but replaced. Most modern hard drives have a ROM on electronics (outer flash bone or in the mask of the processor). The ROM stores the adaptive parameters, map of the heads, service area translator and other parameters sometimes unique to each HD. It is possible to run some hard drives with electronic taken from different hard drive without changing the ROM, but most modern HD's will not start without original memory. It is necessary to solder original ROM or reprogramming memory on efficient electronics.
In case of some hard drives with damage of the ROM the data recovery is possible by using memory from properly selected hard drive. In some of the hard drives the recovery of the ROM from the service zone is possible. Some HD's are irretrievable (eg Toshiba which stores the service area in ROM). In some cases, damage of the electronics may cause damage of the heads preamp.
Here are a few examples of damaged electronics.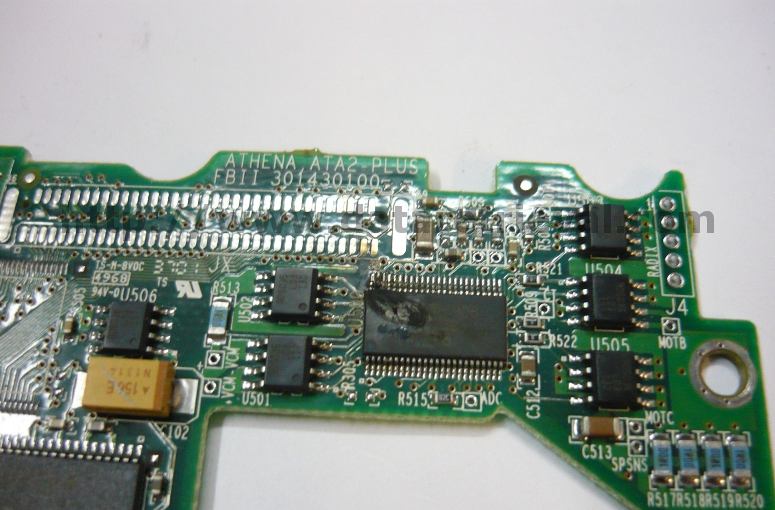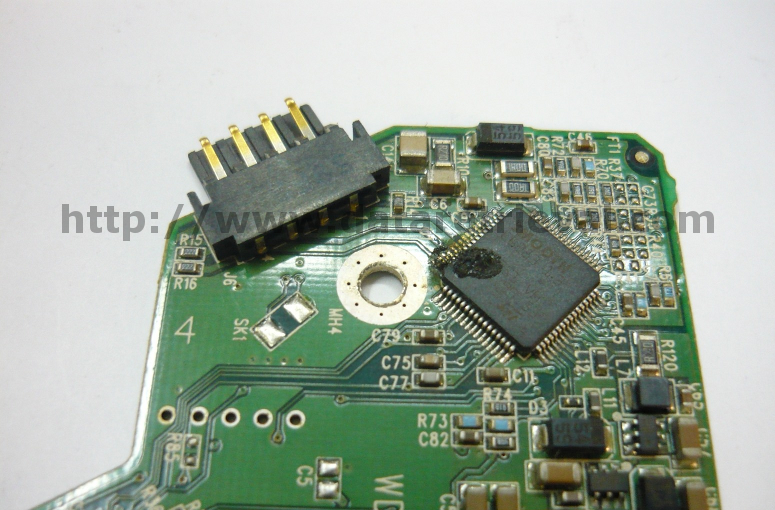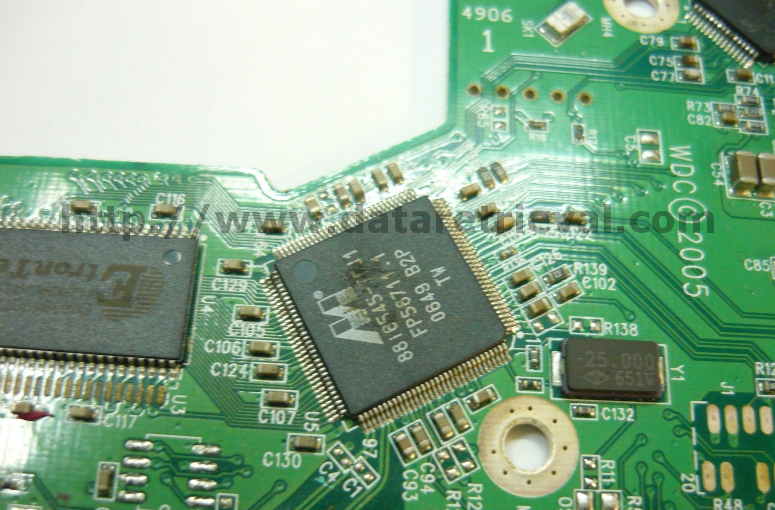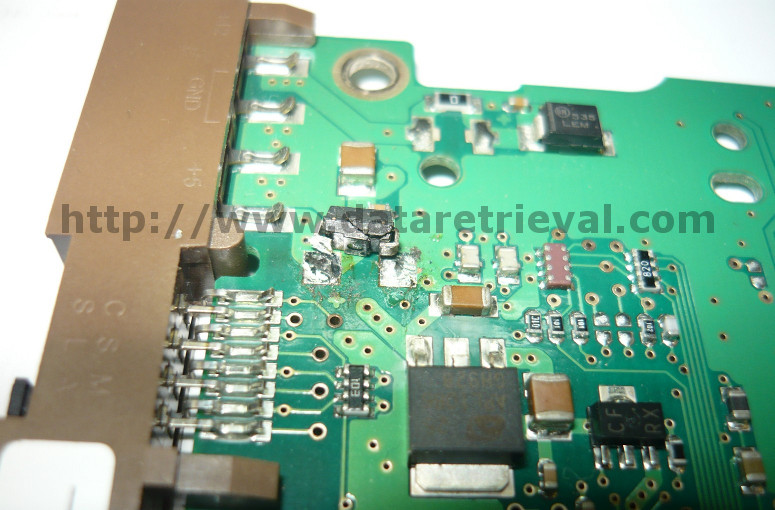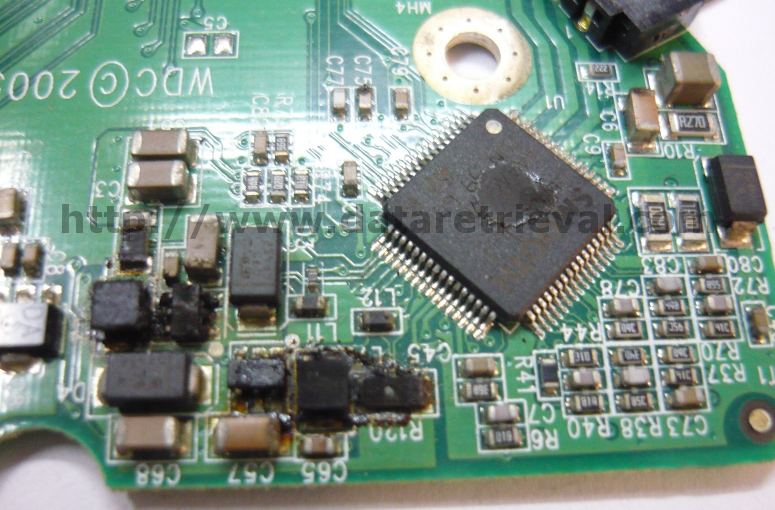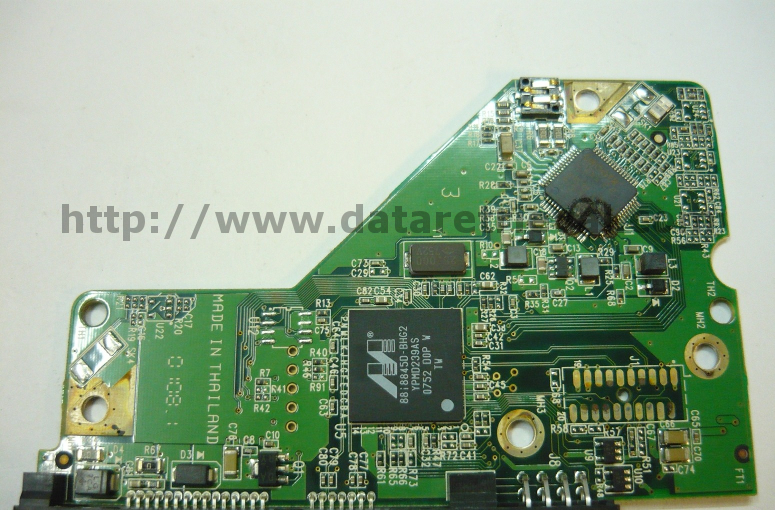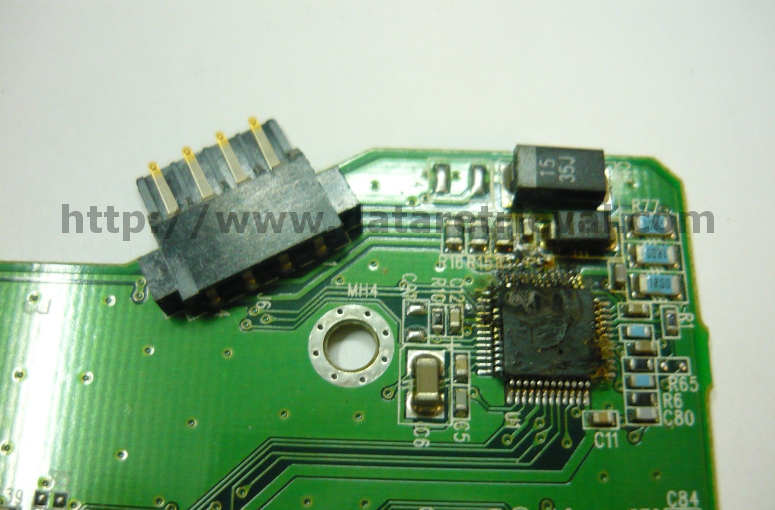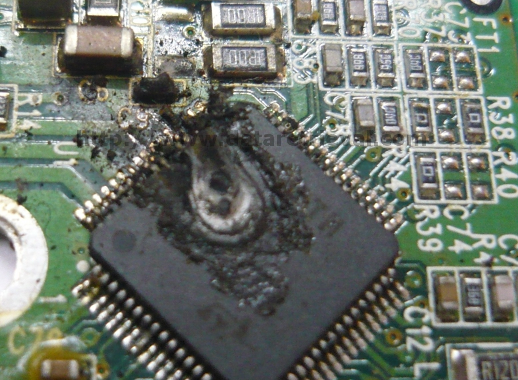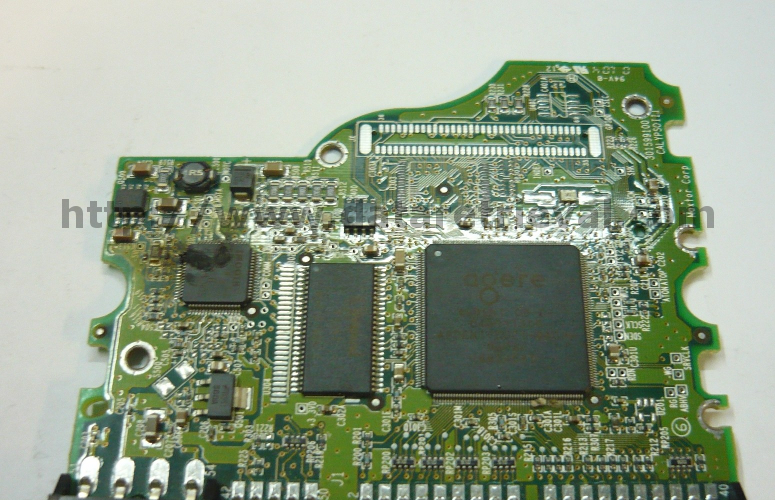 Click here to find information about DataRetrieval Data Recovery Lab Florida: Miami, Orlando, Jacksonville and St-Petersburg Local centers