The consequences of a fall or a strong shock:
hard drive can park heads on a plate, due to the park caused by a stroke, usually the disk surface is damaged which is caused by the head hitting in a plate;

impact can snap the head above the plate surface, and destroyed head can damage surface of the plate;

as a result of the fall and the forces acting on the delicate hard drive engine (eg 7200.11) may be irreversible damage of the engine;

Extreme shock can cause a crack of the motor stator or plate (in the case with a glass plate).
In the case of 7,200.11 just quite delicate hit may cause the motor damage. The symptoms are the same as in the case of parking the heads on a plate - locked engine will not start and you can hear the squeaking of the coils. Repairing is often impossible. To recover the data the working engine is necessary.
The following media was used as a portable USB drive. You can see the effect of hitting on the wall.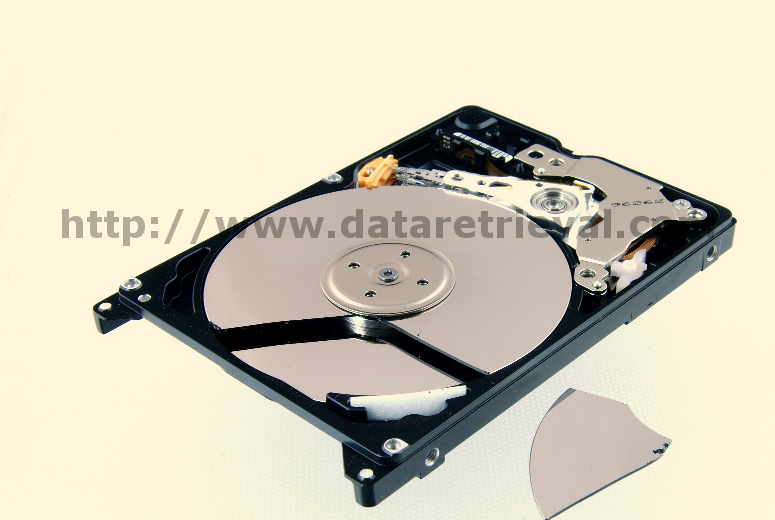 For more information about Dataretrieval Miami data recovery lab click here->