The first of a kind 4 TB hard drive Ultrastar 7K4000 was released just recently. Having more traditional features (as compared with Enterprise-grade SSD and fast but less capacious HDDs with rotation speed of over 10,000 RPM), it, nevertheless, provides at least one important advantage. By putting 600 hard drives like this on one server rack, you can get a storage with the capacity of 2.4 petabytes.
Technical features:
Capacity: 4 TB
Interface: SATA 3 6 GB/s
Data buffer: 64 MB
Spindle rotation speed: 7200 RPM
Seek time: 8 ms
Mean Time Between Failures (MTBF): 2 million hours
Load/unload cycles: 600,000
Read/write power consumption: 11,4 W
Unload idle power consumption: 5,7 W
Warranty: 5 yrs
Complete list is available on HGST website.

Drive design includes 5 platters with 800 GB capacity each. The first thing one takes note of is a huge MBTF value: 2 million hours, industry best indicator. Naturally, such drive won't live through the 23 century, but it is designed to work uninterruptedly 24/7 during many years and with minimal number of failures.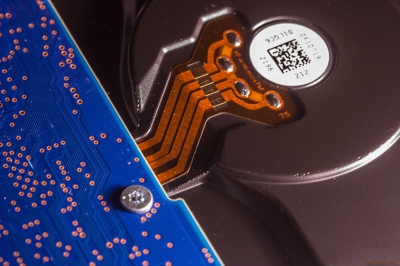 Second feature that is also important for businesses is power consumption. As compared with the previous model this value has been reduced by almost a quarter in terms of per gigabyte storage. In above mentioned configuration for 2,4 petabytes this factor will be far more important than the original price. Speaking of the price: in retail 7K4000 will cost you around 320 USD. And again in terms of per gigabyte, the price is identical to the previous top model of the series, 3 TB 7K3000 (around 220 USD).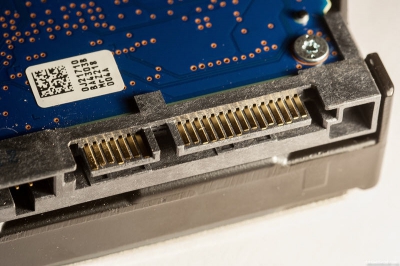 Along with a standard SATA there is a single jumper allowing to activate a special power saving mode.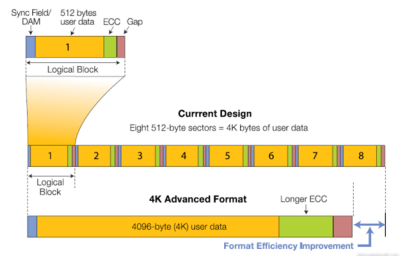 Drives with capacity of 3 TB and over use new formatting standard Advanced Format with sector volume increased to 4K (with hardware emulation of work with 512-byte sectors). It imposes a number of restrictions that are in general not important to most users and concerning only the older operating systems (including Windows XP).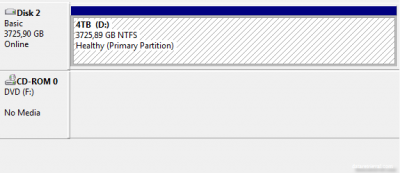 The drive was recognized on Windows 7 based computer without any problems, but it can be formatted only using GPT standard. Accordingly, if you plan using this hard drive as boot (which is for 4 TB drive is quite strange), then you will need to have a more or less modern computer supporting UEFI BIOS.

In CrystalDiskMark test the drive performed very well in terms of read/write of large data blocks: over 160 MB/s. In HDTune Pro it reached more modest value of 125 MB/s in read mode. In reality it reaches over 100 MB/s as data copy speed without any problem. What is more important is that increased read/write values as well as number of input/output operations can be achieved only by hard drives with high rotation speed, or by solid state drives. The capacity of both is less and the cost per GB is much higher.

Despite the business direction of Ultrastar 7K4000 we do not rule out a possibility of using this particular model, lets say, in a special home environment. We are sure that personal NAS with five drives like this and total capacity of 16 TB (if in RAID5) it is a dream of every second reader (or every reader). The only disadvantage of doing it is cost of equipment as compared with user solutions. Advantages – increased reliability at the expense of technologies that are applied even in more loaded models of HGST, where rotation speed reaches 15 thousand RPM. In server solutions, Ultrastar 7K4000 would be the best where it is required to store larger amounts of data with relatively less access rate. In this case increased reliability, energy efficiency and large capacity allow saving money.