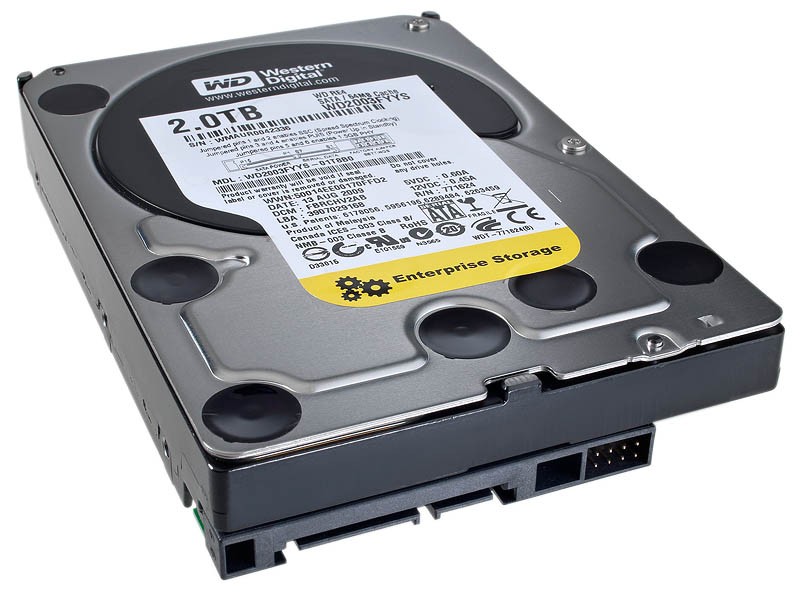 Our lab got a 3.5-inch internal hard drive from Western Digital. This is 2 TB model, WD2003FYYS belonging to the family of RE4. Family RE4 (Raid Edition) is already the fourth edition of drives against which poses a particularly high requirements. RE devices are intended for servers, storage arrays, video surveillance equipment and other industrial applications that require intensive saving of data and continuous work 24/7.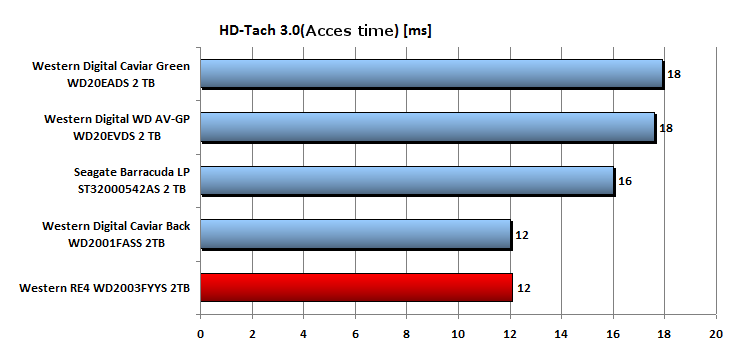 The discs RE4 characterises of high strength (MTBF of 1.2 million hours) and resistance to vibration. In this series was used with many innovative solutions and additional features to enhance performance and adequate protection of data. The most interesting of them is an integrated dual processor, the dual servo head technology, multi-axis sensor which shock detects, the emphasis sensor.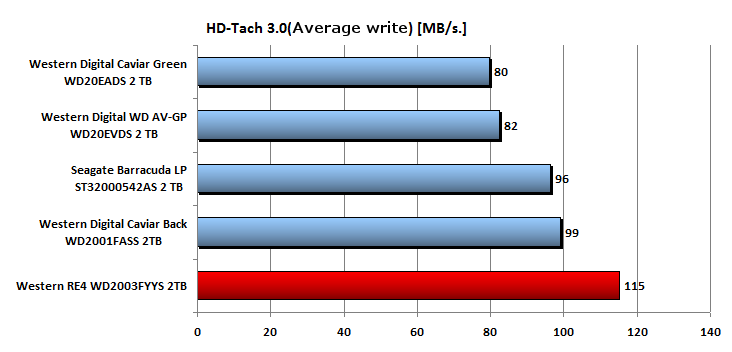 WD2003FYYS runs at 7200 rev. / Min, equipped with a large 64-megabytes buffer of cache and SATA 3 Gb / s. With 2000 GB after formatting you get 1863 GB of space available. In performance tests WD2003FYYS achieves great results. In the application, HD Tach 3.0 average data transfer speed when reading and writing was 115.4 and 115.2 MB / s with a short access time of 12.1 ms. In actual measurements of stopwatch RE reached maximum speed when reading and writing large movie files. During this, its the measurement of speed reached up to 128.3 and 100 MB / s. Standard folder with a capacity of 4.3 GB was saved in 42.9 s, and read only in 33.5 s. The score of 10 210-points in the PC HDD Mark05 Score, which reflects the speed of your system and applications installed on the disk is the best result achieved so far by any magnetic-optical disk including SATA VelociRaptor.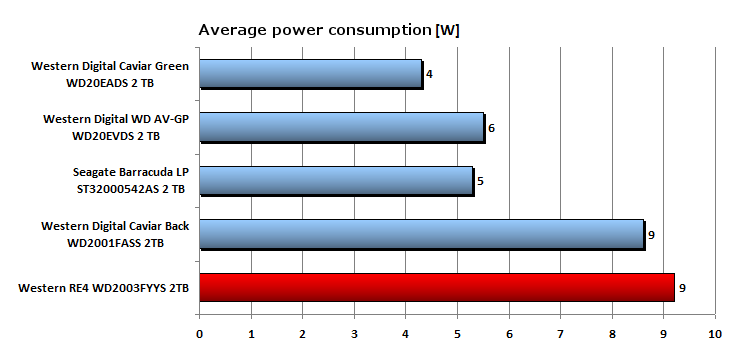 WD2003FYYS is the most efficient of 3.5'' magnetic hard drives. High efficiency was ransomed high heat and noise. After a 30 minutes in read mode, the temperature metal casing reached to 59 ° C. The drive generate noise levels of up to 42.8 dB (3.7 sone) in read mode. Also, the disk power consumption is higher than in other models. RE4 needs an average of 9.2 watts of energy.
Data recovery Toledo, OH can recover your data loss caused by any kind of thing: crime, own mistake or hardware failure.