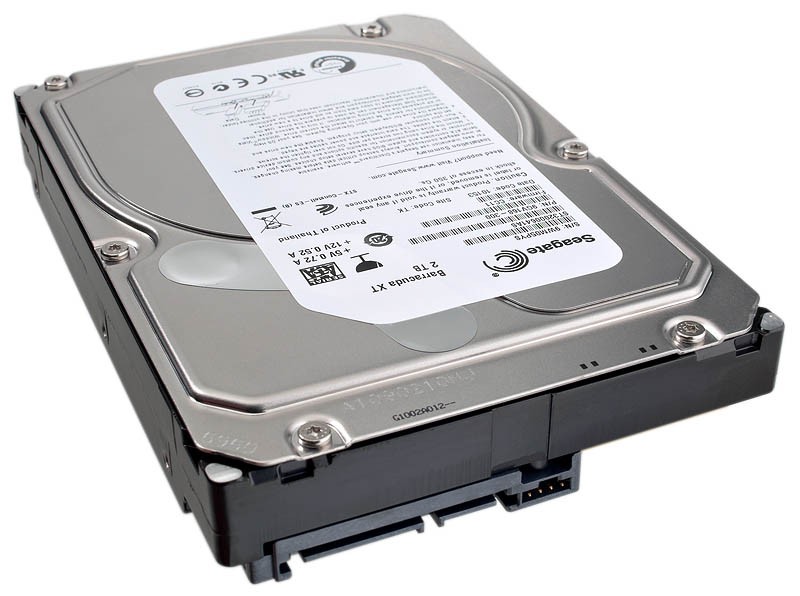 Our lab got a 3.5-inch internal hard drive from Seagate. 2 TB ST32000641AS model belonging to a new family of Barracuda XT is the first drive equipped with a new SATA 6.0 Gb / s. Drive has four platters spinning at 7200 rev. / Min and eight heads. Equipped with a large, 64-megabytes buffer of cache that optimizes performance. With two terabytes, after formatting you get 1863 GB of space todisposal.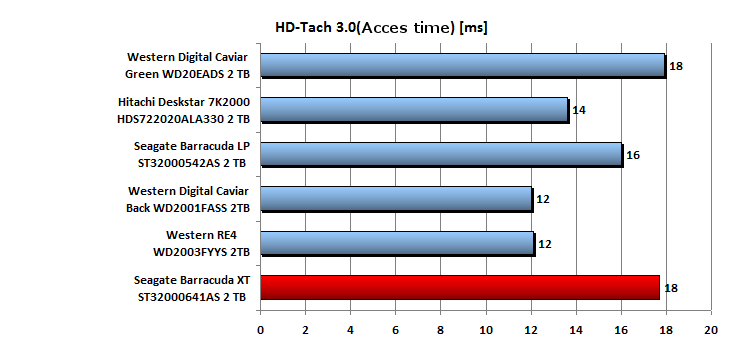 We tested the new Barracuda on the platform on which we check all tested drives (plugged into the SATA II), under the same conditions to compare the results generated by it with the other drives. Both, in the synthetic and real tests, the drive achieved excellent results, the average data transfer speed when reading and writing was 117.7 and 113.8 MB / s, but with not the shortest access time of at 17.7 ms (HD Tach). In the "PCMark05 HDD Score" scored the most, as many as 10 247 points. It is the highest score reached by a magnetic disk, even better than the WD VelociRaptor (10100 pts). In the measurements of the actual Seagate XT has fastest in read and write large files. During this the measured rate reached up to 123.5 and 95.7 MB / s. Standard folder with a capacity of 4.3saves in GB 44.9 s, and a read only in 34.8 s. ST32000641AS is now the most powerful magnetic carrier except SATA WD VelociRaptor, already mentioned, which, thanks to 10 000 rev. / Min is still ranked first.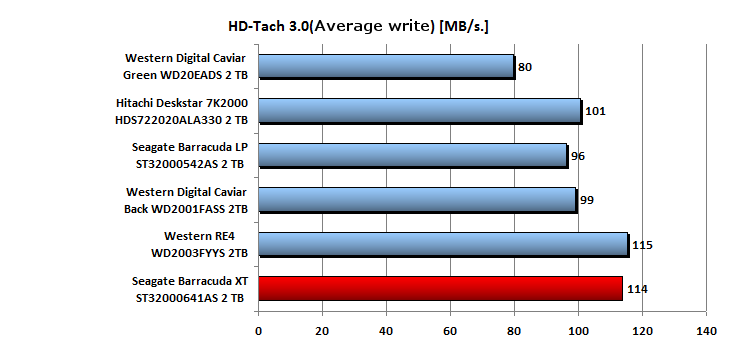 New Seagate XT, despite the large capacity and performance, remained the other important factors on a good level. After 30 minutes in readout mode, the maximum temperature, which achieves the metal case, was 54 ° C. Low noise level, which is measured in an anechoic chamber was unattainable by any other two-terabyte models. When reading produced the maximum of 33.2 dB noise (1.1 sone). Energy consumption of drive was on the average level, the hard drive has needed of 7.3 watts of power.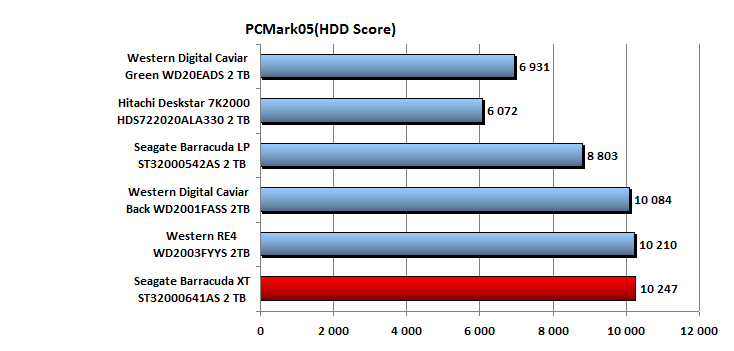 Of course, we conducted a series of tests on a motherboard equipped with SATA III. We used a model of Gigabyte P55-UD6 equipped with a controller that supports two new connectors and supports RAID 0 and 1 The results obtained by one disk were comparable to those obtained previously on SATA II controller. After connecting the two Barracuda XT in RAID 0, they reached the average speed of 154.9 and 111.9 MB / s when reading and writing at 13.6 ms of access time. So record remained on unchanged, but the reading has increased by 30%, also decreased access time. The new Barracuda XT, as evidenced by the results obtained is very much successful. Provides high performance, is quiet and does not heat up excessively. Barracuda XT is equipped in SATA III interface, which means that in future they can be combined in arrays crossing restriction 3.0 Gb / s.
If you have any problem with your hard drive - call Data Retrieval Cleveland to get more information about hard drive data recovery.