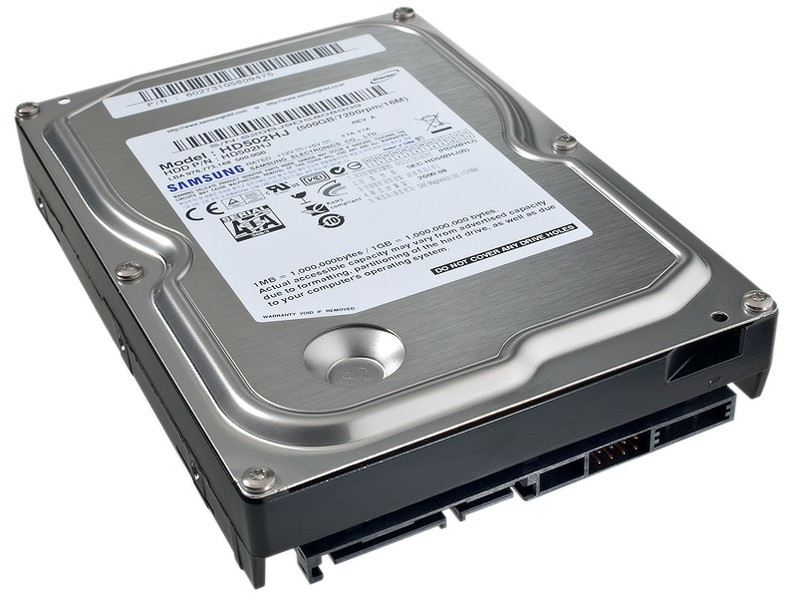 For the test we got a 3.5-inch hard drive from Samsung. It is a carrier of the family F3 SpinPoint codenamed HD502HJ, dedicated desktop computers. The disk has a SATA 3.0 Gb / s. It works at 7200 rev. / min, is supported by not the largest 16-megabytes buffer of cache. Once formatted, the user gets to 465.7 GB of available space for data.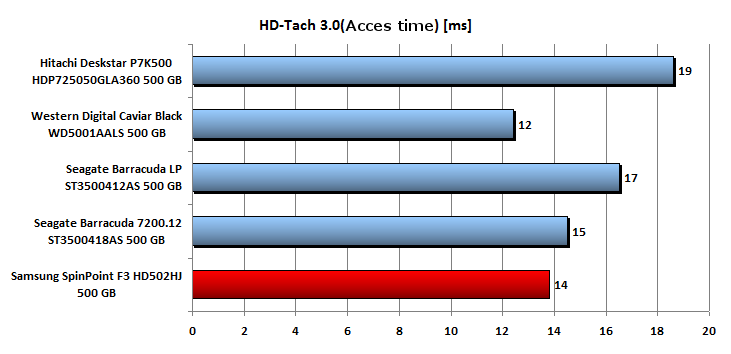 The tests showed the new F3 is really good. In the application, HD Tach 3.0 average data transfer during reading was 119.4 and 118.2 MB / s This is the best results among the magnetic disks of 500 GB. 13.8 ms of access time also belongs to shorter, reached by the magnetic discs. When measuring the actual data transfer, where copying the patterns to the hard drive and from the disk checked that copying to drive of a DVD (4.3 GB) lasted only 45 s, and the reading of a drive just 36.4 s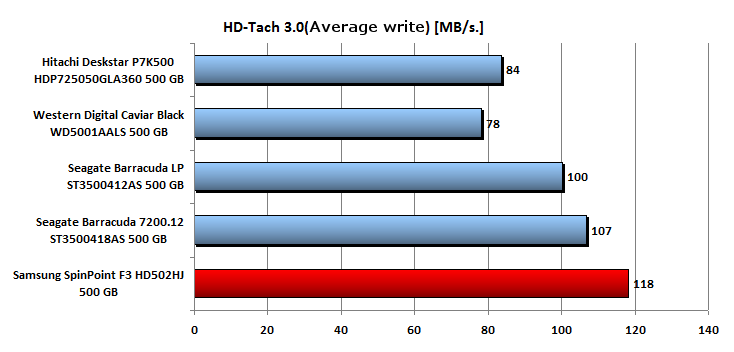 In the PC HDD Mark05 Score, which is helpful in comparing the speed of individual drives, checking the system startup, application loading, virus scanner, Samsung received 7424 points. This result is quite average, given that other models of magnetic disks already exceed the limit of 10 000 points. HD502HJ received lowest score for the speed of startup system. The temperature of the drive after a 30-minutes "warm up" is low, the metal cover of drive achieves up to 45 ° C. HD502HJ works quite quietly. It generates a maximum noise during a read of just 33.3 dB (1.7 sone). F3 does not consume much energy. On average, needs only 5.2 watts, which in relation to other drives of this capacity, so is a very good result.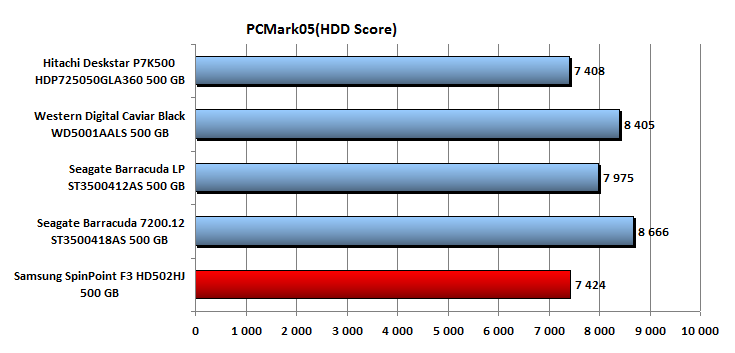 After read the specification and analyses the results we achieved in the tests HD502HJ, it is concluded that rather is not useful as the system disc(look for something with a larger buffer from HDD magnetic drives or SSD), unless the office computer, but as disk for data storage where will can take advantage of its high speed transfer is recommended.
If your hard drive crashed and you don't know what to do - call to one of our Data Recovery Offices in Ohio and your problem will be solved