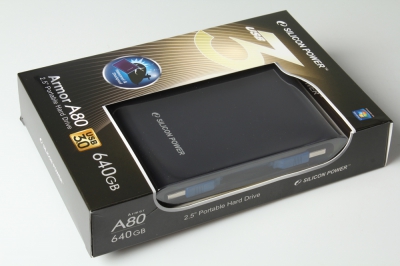 The enclosure of Silicon Power Armor A80 complies with water resistant test IEC529 IPX7 (30 mins at 1 m depth). Armor A70 can even withhold fall on concrete from the height of 122 cm and it has anti-pressure and anti-dust functions.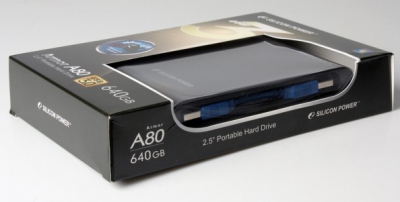 For better data transfer speed (i.e. over usual 480 Mb/s at USB 2.0) you need to have a USB 3.0 card installed in your computer. If you connect USB 3.0 device to USB 2.0, maximum data transfer speed will remain the same is in case of 2.0.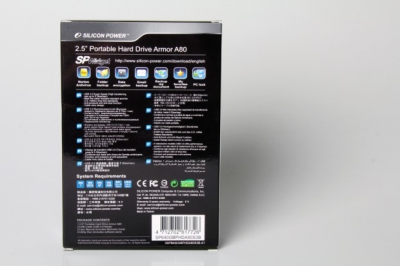 Maximum data transfer speed USB 3.0 – 5 Gb/s. But this drive cannot reach this speed yet. Of course, cable and connections can transfer data at such speed but hard drive itself won't read it as fast.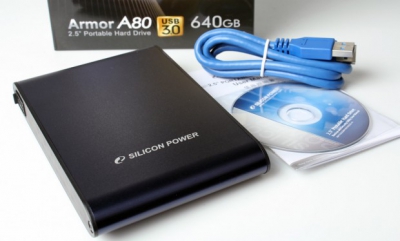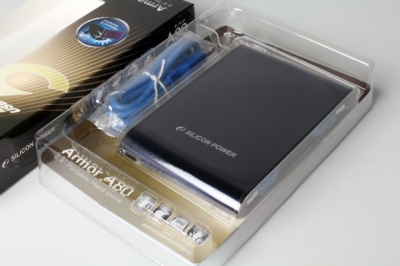 What's in the box: hard drive Silicon Power Armor A80 with a short USB cable, long USB cable, CD containing software and user manual.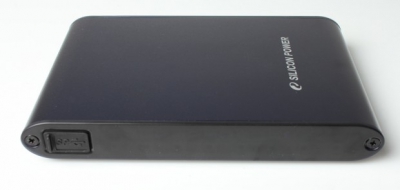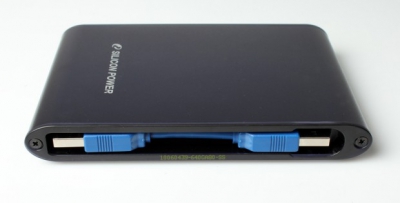 Short USB cable is attached on the side of hard drive Silicon Power A70. However, for A80 cable it was not possible to create such an elegant design due to peculiarities of USB 3.0 cable terminal. That is why the cable is inserted into it on the side. Another reason for that is the enclosure of A80 is almost one centimetre wider that A70.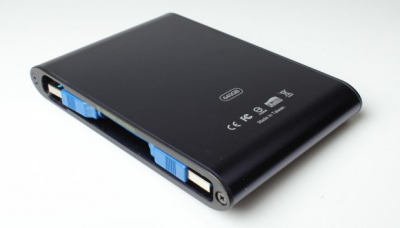 Bottom view…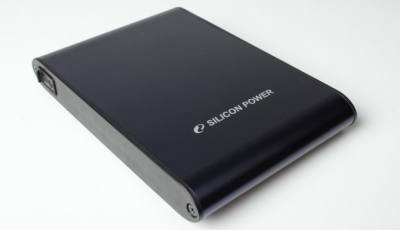 … and top view.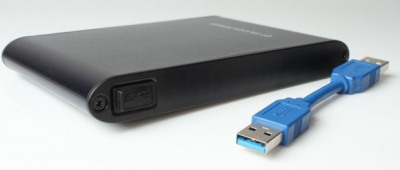 If you take the drive along, ideally, cable shall not be connected to port. To connect drive to computer you can use both short and long USB 3.0 cable.
All hard drives of А Armor series (except A80) one side of the USB cable contains two terminals. A80 has only one USB 3.0 and it does not require 2 terminals for additional power supply. Hard drive А80 already gets enough power (of course only if computer has USB 3.0 card).
USB port is protected from outside by rubber cap. The cap protects it against dust and moisture (even 1m deep). To connect drive to computer lift the cap and open USB 3.0 Type A port.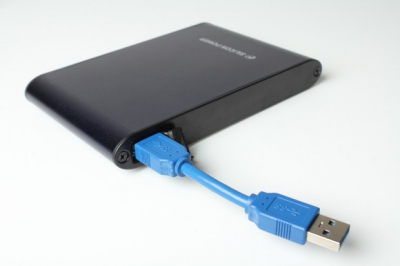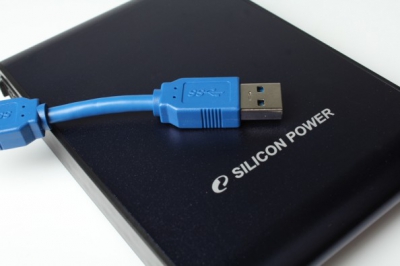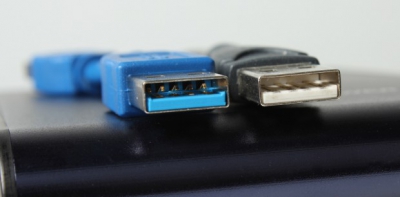 In the picture above USB 3.0 and USB 2.0. As you can see in picture, inside part of the USB 3.0 terminal contains data transfer and power supply pins. At the beginning it was planned to make double USB 3.0 terminal, but for the sake of increased durability the pins are installed into its inside part.