For all the questions I will try to answer in this guide describe the principles of operation and construction of RAID 0, 1, 1E, 5, 5EE, 6, 10, and also JBOD and RAID 5E, of course, I will be support the theory by tests. I invite you to a compendium of RAID!
RAID storage is a technology that allows to combine multiple physical disks into one, or multiple logical units. Each of these units is shown by the system as a single drive, and the form in which data will be distributed on physical media included in the matrix, depends on its level. These levels are determined as digits located behind the acronym RAID such as RAID 0, RAID 10, etc., and each provides a different balance between the two key's objectives of the matrix: increased reliability and security of data and performance such as speed of read / write.
Data Retrieval in Chicago - salvage data recovery service - hard drive and raid data recovery

The most popular RAID levels are:
RAID 0 (Stripping) - Connecting to significantly improve the performance of Disks
RAID 1 (Mirroring) - mirroring of Disks (usually limited to two)
RAID 5 - RAID 0 with improved parity data (security)
RAID 10 - Simply: RAID 0 created of two RAID 1
In addition to the main division of RAID because of the level, there is a breakdown due to the implementation. Distinguished here are three: software, hardware, and based on the drivers / firmware. RAID software (Soft RAID) as the name implies is implemented as software. Even supported by most operating systems like Windows 7 Professional version allows you to create RAID 0, RAID 1 and JBOD, and the server version also supports RAID 5 The most important advantages of this type of matrix is standard of data format (often open), allowing you to migrate to other systems that support the standard. Additionally, the RAID is independent of the existing equipment and allows the mixing of media standards (such as SATA, SCSI, USB) in a single array. The disadvantages can be levels of performance particularly complex calculations (such as RAID 6), which performs CPU, and the fact that the system boot partition should not (or even cannot) be within the matrix.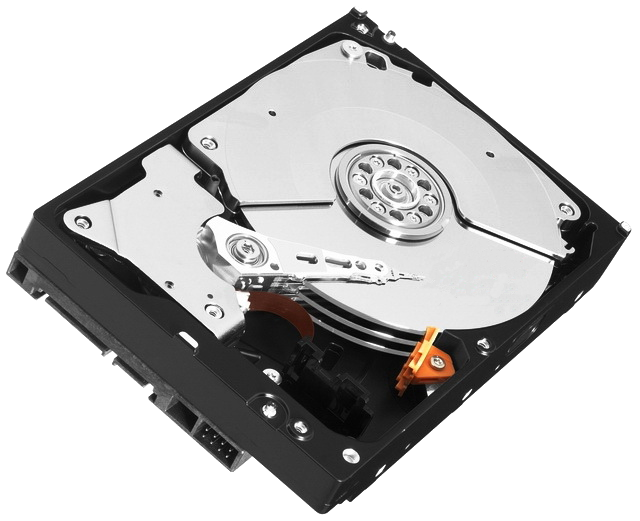 The inability to boot the operating system from the software matrix fixes by implementation in form of the controller hardware. RAID all computations are performed on a specialized processor dedicated to improving its performance. Arrays created on dedicated controllers are completely transparent to the system. Sometimes it allows to combine standard media types, and more expensive models have also used the cache to improve performance. This memory can be protected by battery packs to protect against the loss of stored data in case of power failure. Some controllers can also be upgraded with modules that improve productivity IOPS, which is dictated more and more popular combining the SSD matrix. The defect can specify the data format, which not only can differ from manufacturer to manufacturer, but even from controller to controller, which severely limits the methods to recover data in case of damage to the controller. Another serious drawback is the expense - dedicated controllers are expensive, especially models with cache and battery backup protection.
Data recovery by InfoRecovery, 24 7 - hard drive recovery, raid data recovery.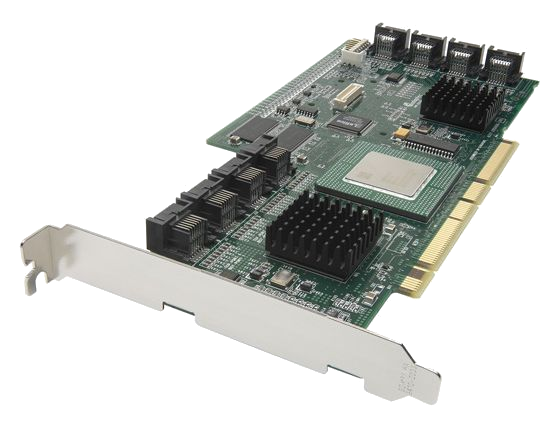 Latter form of RAID implementation is a kind of mixture of the previous two solutions. Fake RAID as they are popularly called, is present on all kinds of motherboards, but also on a dedicated expansion cards cheap "RAID controllers". These controllers, however, are devoid of a dedicated processor, so any calculations as even parity in RAID 5 are performed by the CPU of your computer. Most are ordinary disk controllers which are retrofitted with a special firmware for managing the matrices. The operating system for cooperation with this controller requires drivers. All these aspects can be put in the one bag in this type of RAID. The advantages is cost in comparison to hardware RAID, and depending on which form of RAID software - greater number of available levels. As an advantage, you can also provide the ability to run the system with such a matrix, of course, if we will find the appropriate drivers for our system. In the case of Windows, the surcharge for more expensive version which allows the use of software RAID may be greater than the surcharge to a higher model motherboard supports RAID Fake.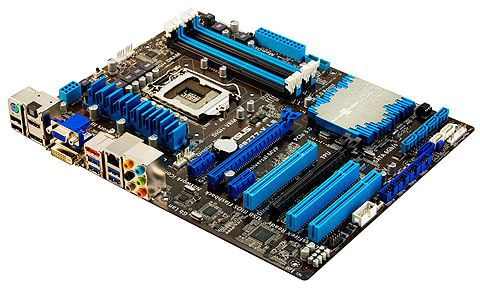 It is also worth mentioning the so-called Hot-Spares, backup disks which is used by the RAID hardware and software. Such carriers are inactive but incorporated into the structure, so that in case of detecting failure of a redundant disk array such as RAID 5 disk damage can be immediately replaced by a spare and the controller can go for immediate reconstruction matrix. Hot-spare drives, depending on the controller can be global, ie used by all created arrays, or dedicated to a given matrix. An important fact is to not confuse array of redundant RAID with backups, because even in the fire may be damage all the disks included in the matrix. The only hope in this case is the backup which islocated separately in a safe place (eg on a remote server).