The second graph shows the time that was needed for the reconstruction of the matrix - here the greatest impact on the results have performance and size of the disks. Worth to know that regardless of the amount of data, rebuilt is the whole matrix. In addition, the matrix, in which the failure may be as many as two drives (RAID 6 and 10) reconstruction is done in steps and the amount of time specified refers to a single disk, the total recovery time is about twice as much as given graph. Charts are sorted by the results of the SSD. Furthermore were used the colors chart as shown in the following picture:

Data Retrieval in Tucson - raid 0 data recovery
The information in brackets at individual positions in the diagrams are divided into two parts:
• The status of the buffer read / status write buffer
• The number of disks in the array / The number of disks damaged

Available status of buffers in case the Adaptec 6405 can be divided into:
• Cache - Caching enabled
• Off - No caching
For both the reading and writing, you can independently set them, so are four combinations. In the case of RAID on the motherboard was available in three combinations:
• Ahead / Back - Reading the strips on the front and write caching
• Cache / Back - read caching and write caching
• Off / Off - No caching read and write
Tests on different numbers of disks and widths of stripe were performed for the caching configuration read and write, which for a given level of RAID ensures the overall best performance.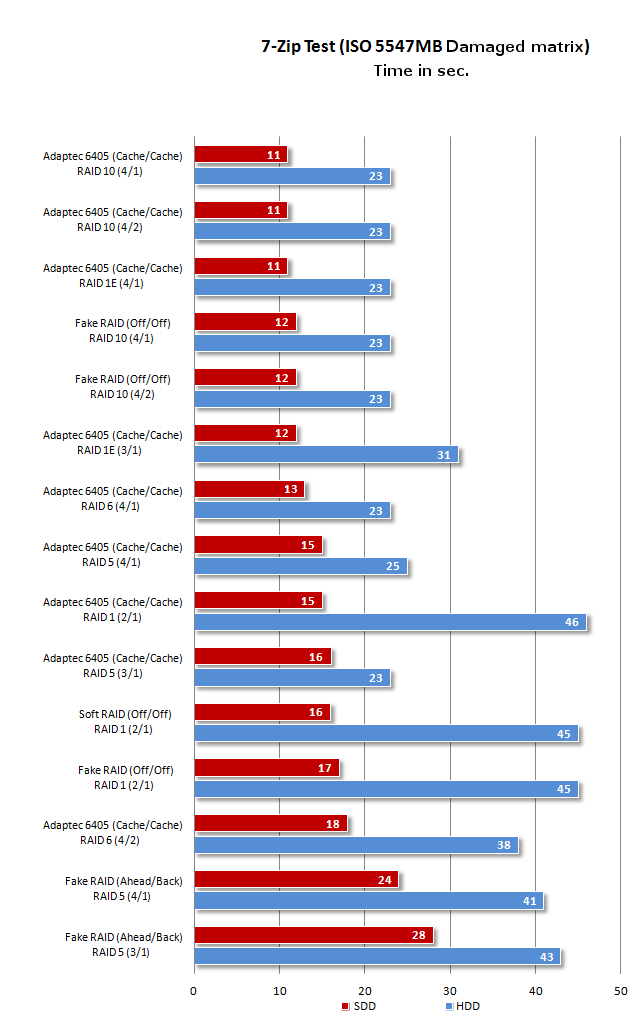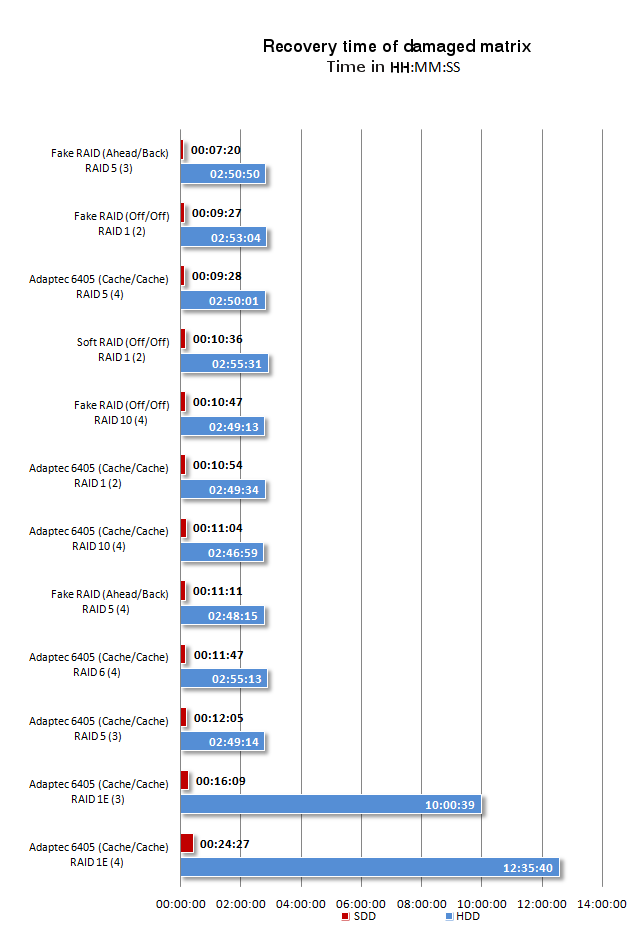 When your RAID was damaged, please contact with: data recovery services in Pensylvania