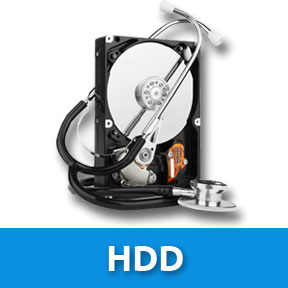 Hard Drive Recovery Experts
Regardless of how careful we are with our devices, data loss is often inevitable. In fact, on average, 25% of all PC users suffer data loss every year. That's roughly 120,000 hard drives that fail on a weekly basis. Unfortunately, less than half of these users back up their data on a regular basis and will suffer permanent data loss if they do not employ the necessary professional services.
Digital remanence is the residual depiction of digital data that remains on the device after the data has been removed. This is what allows our professional engineers to recover data from a hard disc drive (HHD) or a solid-state disc (SSD). Our engineers are trained to pinpoint the isolated groups of data that exist on the hard drive, but are not recognized by the operating system. Their extensive training allows them to conduct this recovery without damaging the media device or data.
Lost Data? Let experts recover it!
Our hard disk recovery programs are proprietary. We assure you that you will get a perfect solution for all your data recovery needs. Moreover, we guarantee that you won't get a better data recovery solution any place else.
Quick and Efficient
Professional and Impressive
Secure and Confidential
What causes the hard drives to crash?
When a drive is healthy, the drive head(s) moves across the platter surfaces rapidly locating, processing and storing data on the device without physically contacting the platter surface. When the head becomes damaged or dislocated, it will collide with the plated media and cause a defect. As the drive continues to be used, the damage increases and eventually the scratches progress to grooves. At this point the data is either contaminated or permanently lost. Once the particles that have been entirely scratched from the surface platters, this is referred to a 'cascading failure' and the result is permanent data loss.