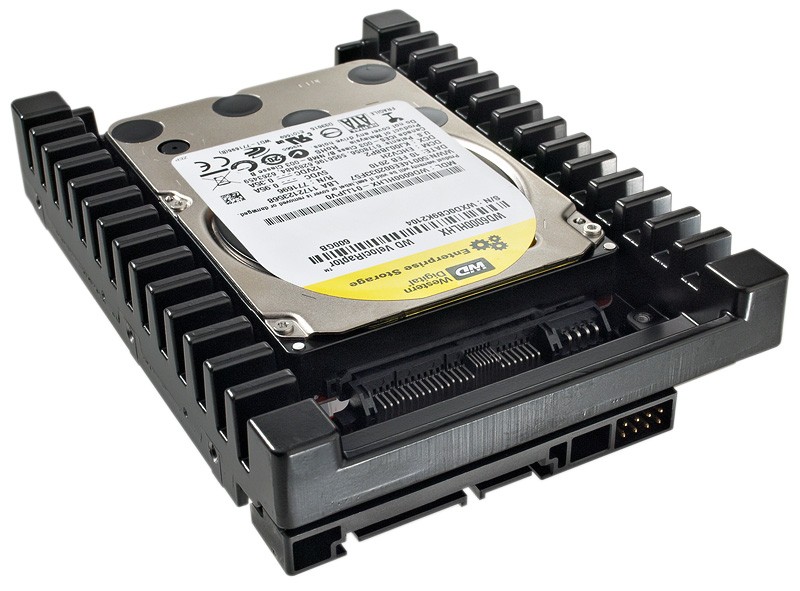 We tested the latest baby from Western Digital - the flagship magnetic disk enterprise-class WD6000HLHX VelociRaptor. VelociRaptor is the fastest and most efficient series of magnetic disks with SATA interface. Previous models 150 and 300 GB with interface SATA 3 Gb / s, joined by two more, with a capacity of 450 and 600 GB with interface SATA 6 Gb / s. For the test model we received a model with capacity of 600 GB, which after formatting provides 558.9 GB of usage space.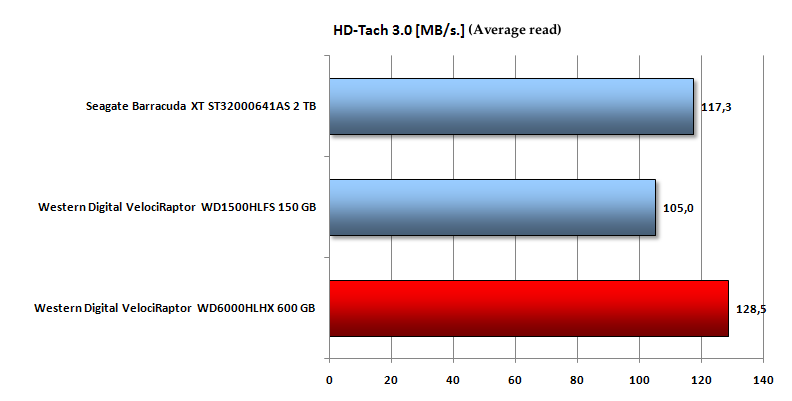 Drive runs with speed at 10 000 rev. /min, assisted by a 32-megabyte buffer, two times greater than in earlier models. Velociraptor construction has not changed. The drive is still the format 2.5 - inch, much thicker than standard drives used in notebook computers, and also merged with the 3.5-inch frame /heat sink, so is classified as a disk 3.5''. Produced by Western Digital drive is directed to high-ended workstations and servers.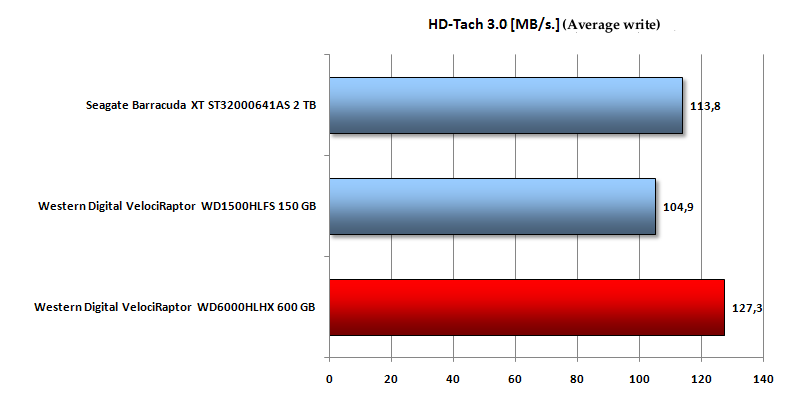 We compared the results of performance tests of the latest VelociRaptor, with the previous version (WD1500HLFS 150 GB) and the fastest drive, which works at 7200 rev. /min - Seagate ST32000641AS Barracuda XT 2 TB. In themade tests, the drive achieved impressive results. Only 7 ms. access time during a read and 3.4 ms. while recording. They are the best results of magnetic disk drives. Seagate Barracuda XT, which offers 16.5 and 8.6 ms, is much weaker.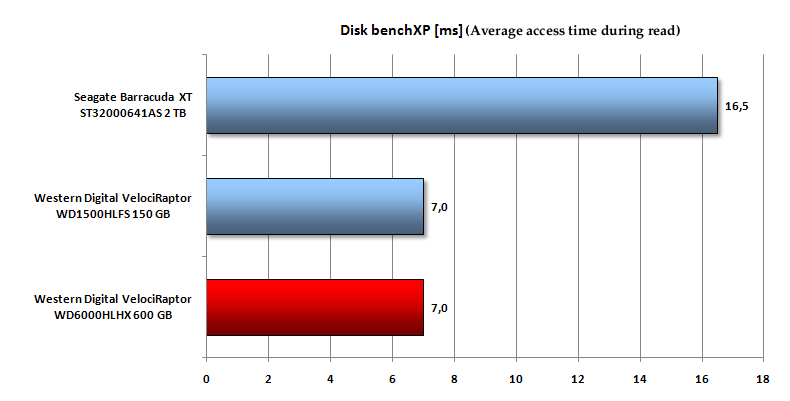 VelociRaptor 150GB hastimes of access on the same level-7 and 3.3 ms. Measured via HD Tach 3.0, average transfer speeds when reading and writing are also impressive: 128.5 and 127.3 MB / s. For comparison, Seagate obtains 105 and 104.9 MB / sec, and VelociRaptor 150 GB: 105 and 104.9 MB / s. The maximum transfer speed of the new WD exceeded 142 MB / s during both read and write. Seagate in this test reached a maximum of 139.9 and 135.7 MB / s, and VelociRaptor 150GB: 115.8 and 122.9 MB / s.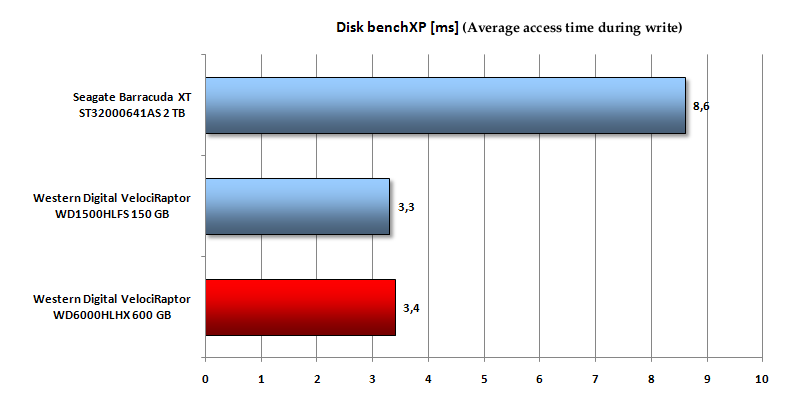 In the ranking, new Raptor received best score, next was the Seagate and WD 150 GB. After 30 minutes warm-up in the housing PC, disk reached a temperature 45°C. Conducted measurements in an anechoic chamber have found a big flaw of disk.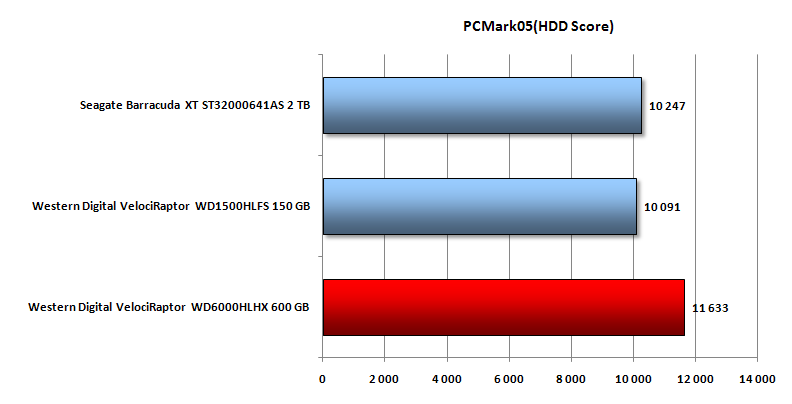 Noise which generate is the highest as we noted. In idle mode, VelociRaptor produces noise levels of up to 32.6 dB (1.4 sone), and while working as much as 46 dB (4.7 sone). The disk should be supplied with the silencing cover. For comparison, VelociRaptor 150GB emitted during operation up to 41.4 dB (3.6 sone), and Seagate XT only 33.2 dB (1.1 sone). The manufacturer determines the reliability WD6000HLHX at 1.4 million hours between failures (MTBF) and gives a 5-year warranty.
If you face any trouble with important data you lost or can't access, you always may call to Data Retrieval Portland, OR <- click here